General FAQs
What do I need to bring?
You will need to bring a referral if one has not already been supplied

Your completed patient registration form if not already supplied


Medicare card
The following may also be helpful, if applicable:
Blood test results and radiology test results and images

Previous assessments

Teachers' reports


Your child's health care record (green or blue book)
Do I need a referral?
A valid referral is required for a specialist appointment – it also allows eligibility for a Medicare rebate. Referrals can be from either a GP or a specialist. Please note that specialist referrals are only valid for 3 months, whereas GP referrals are valid for one year.
What are our fees?
A Medicare rebate is applicable for all appointments and this claim can be submitted on the day.  There are also 'out of pocket' costs which vary depending on the clinician and the nature of the appointment. Please contact our reception staff for further information about fees. Fees can be paid for by EFTPOS, credit card or cash.
Can I claim a Medicare rebate?
A Medicare rebate is applicable for all appointments and this claim can be submitted on the day provided a current referral is supplied.
Can I claim the appointment fees through my private health insurance?
No. In general, private health insurance does not cover out-patient clinic fees.  Please contact your health fund to determine what you are covered for.
How long will I have to wait to get an appointment?
Our usual waiting periods are short. This will also depend on which specialist you have been referred to.
How do I find MCPC?
Please note: we are not within the Monash Medical Centre or Monash Children's Hospital but just a short walk from these facilities.
Is there parking on site?
Yes, there is ample, free parking on site.  There is also free 2-hour street parking adjacent to the practice.  
Can I get there on public transport?
Yes. Clayton Train Station is a short 12-minute walk (900 metres) via Clayton Road from the practice. There is also a bus service from Clayton Station – Bus numbers 631, 703 or 733 will take you to Monash Medical Centre and from there we are just a short walk. Buses leave every 8 minutes.
Is there wheelchair access?
Yes, we have a ramp to access the practice from the car park.
Are there baby change facilities?
Yes, we have baby change facilities.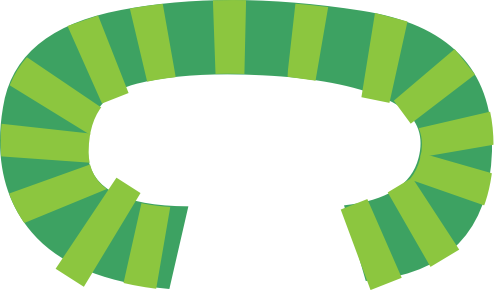 Find us
Main Clinic
17 Murray Street
Clayton VIC 3168
St John of God
75 Kangan Dr
Berwick VIC 3806